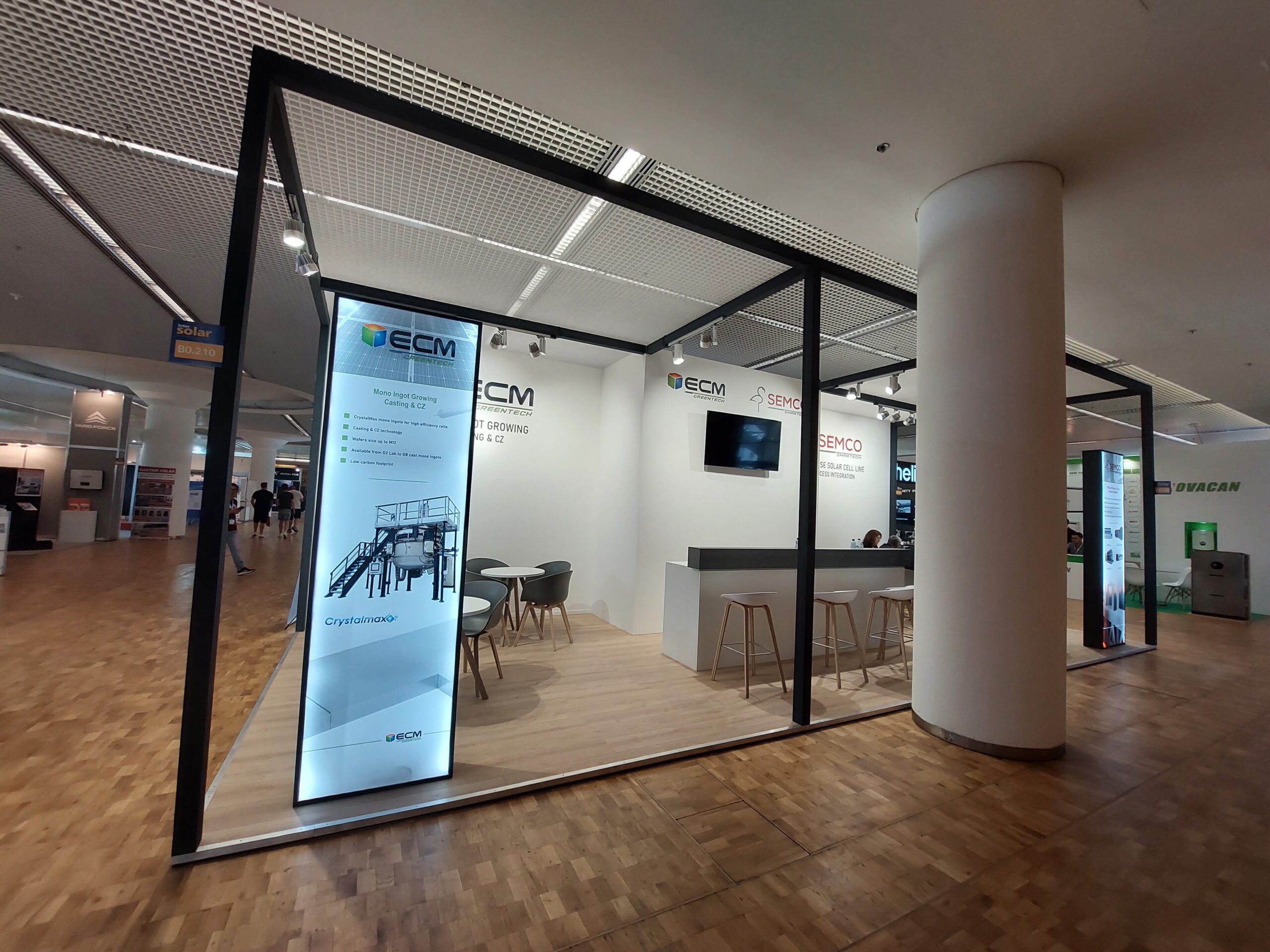 June 14th to 16th, ECM Greentech was exhibiting in Intersolar Munich, one of the world's biggest solar exhibition, organized by the Smarter E Europe.
ECM Greentech was showcasing its equipment and solutions for turnkey lines dedicated to renewable energies and their storage. Since 2009, in close partnership with a world leading research centre on solar energy CEA-INES (National Institute of Solar Energy, France), ECM Greentech has developed a new crystallization process called CrystalMax, one of the most competitive silicon ingoting technology today.
SEMCO Smartech, a subsidiary of ECM Greentech was exhibiting as well. It is specialized in the manufacturing of equipment for photovoltaic cells, for thermal processes such as diffusion, passivation and oxidation, powering the latest TOPCon technologies.
As part of its search for partnerships, this event is once again part of ECM Greentech's involvement with the French start-up Carbon, which aims to deploy a vertically integrated Gigafactory from silicon ingot to solar panels, while further consolidating its position in the solar industry.
Thanks to its expertise in the aforementioned fields, ECM Greentech is one of the leading companies for tomorrow's advanced applications in renewable energies and associated industries.